What is Quercetin Dihydrate?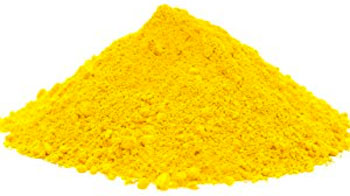 Quercetin Dihydrate has the highest bioavailability when it comes to quercetin supplements. According to Examine.com, this form is preferable to glycosides, aglycone and rutinoside versions.
Therefore, when you shop for supplements, check the label ingredients for "Dihydrate". Alternatively, you can buy a pure quercetin dihydrate powder.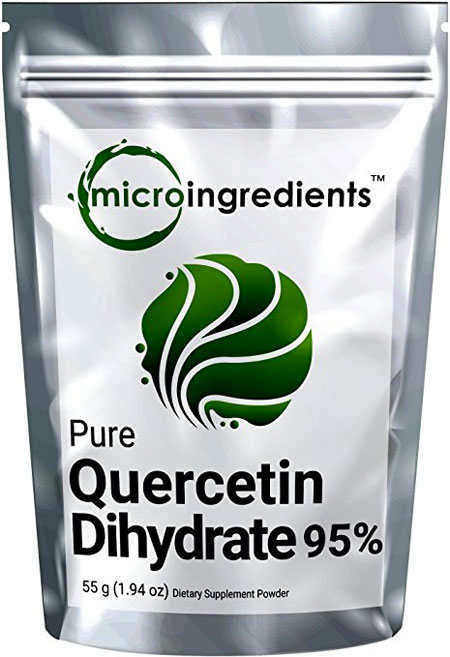 There are two companies that I have tried and trust for pure, whole food powders: Micro Ingredients and Bulk Supplements. Micro Ingredients carries the labels "Non-GMO" and "Packed in a FDA-Registered Facility", while Bulk Supplements products are typically less expensive.
Neither company adds fillers or other additives to their products. Also, because they come in powdered form (vs capsules or tablets), both products save you a significant amount of money simply on "packaging".
When shopping for supplements, I often choose pure powder options when I can simply add it to a smoothie or drink.
Quercetin Dihydrate Benefits:
As I mentioned above, this form of quercetin (dihydrate) has the highest bioavailability. Therefore, you can get more health benefits while taking less of the supplement.
Furthermore, the powder form provides faster absorption, a greater concentration and it is easier to digest.
Over the long run, this means that you get a better value for the money spent. In the un-regulated market of natural health supplements, I find this very important when shopping for products myself.
In regards to quercetin itself, this complex acts as a powerful antioxidant, anti-inflammatory, allergy symptom reliever. Plus, it supports cardiovascular health because it lowers inflammation and oxidative stress.
Health and Nutrition Expert Patrick Holford explains below what he thinks about quercetin and its anti-inflammatory effects.
Find More Information Here
Quercetin Dihydrate Side Effects:
WebMD reports that people have used dosages os 500mg twice daily for up to 12 weeks without any adverse effects. However, Quercetin can cause headaches and tingling in the arms and legs. Furthermore, substantially higher doses may cause kidney damage. You can find more information on side effects here.
A potential downside of using the supplement in powder form is its bright yellow color. Similar to the spice turmeric or beet powder, quercetin can stain and make a mess if you spill it.
The company manufactures and distributes high quality nutritional supplements. They convert raw materials into pure powder form without losing nutritional value. Micro Ingredients doesn't use fillers or additives, plus they always use ingredients that are USDA Organic and Non-GMO.